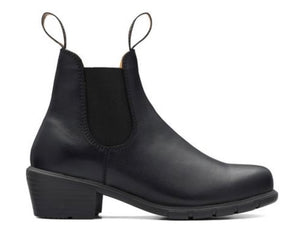 The most in-demand Blundstone style we've seen in a while, and for good reason! Blundstone quality, comfort and durability with a little lift in the heel. All-day comfort that works with whatever you're wearing from jeans to frilly summer dresses to...well, you name it! 
Please note: All sizes are Australian; to calculate the size needed, subtract 3 from your Canadian size.
Leather lined.
Removable XRD™Footbed.
Polyurethane sole.