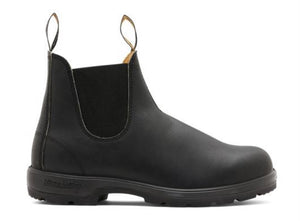 Dual layers of leather provide comfort and added wear. Soft leather cradles feet inside. Tough, oiled leather outside has excellent long-wear characteristics. 
PLEASE NOTE: All sizing is Australian; to calculate a size, subtract 3 sizes from the Canadian shoe size for Women's sizing, and subtract 1 size from the Canadian shoe size for Men's sizing.
Premium leather
Thermo-urethane outsole resistant to hydrolysis and microbial attack.
Polyurethane midsole for comfort. XRD™ in the heel strike zone to dissipate heel strike shock.
Comfort EVA removable footbed with XRD™ in the heel pad.
Extra set of footbeds for fit adjustment.
Leather lined.